Barbat
Barbat is the first place you will see on the Rab island when you get off the ferry. It is surrounded by little pebble beaches and fishing boats that supply the local restaurants with fresh fish. Barbat is also a favourite destination of sailing enthusiasts.
WHY VISIT BARBAT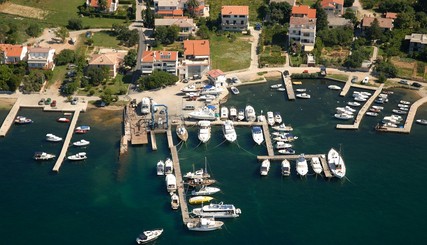 Climb up to the early Christian Greek military fort on sv. Damjan (St Damien) hill (223 m)
Enjoy a morning jog along the coastal promenade that leads to Rab (6 km)
Celebrate the local feast of Karmenica on 16 July and try local gourmet dishes
Try the famous Kvarner scampi and organic vegetables
Those who prefer nightlife will enjoy the Santos beach club near the beach Pudarica
You still haven't tried skinny-dipping? Feel the wonders of nudism on the popular Pudarica beach, located about 3 kilometres from the town centre. Watch the spectacular sunset and then head to the Santos club where you can enjoy wild parties and concerts.
Loading map, please stand by!
Ouch. There are no results for the selected category, period and/or location. Try another combination!