Supetarska Draga
Supetarska Draga is located on the north-western part of the island, halfway from Rab to Lopar, and it is one of the oldest places on the Rab island. The western part of the village is considered to be one of the most beautiful parts of the island due to its sandy coves and three islets. If you plan to visit some of the islets, be sure to bring enough food and water, because there you will find only sun, sea, and the sand...
WHY VISIT SUPETARSKA DRAGA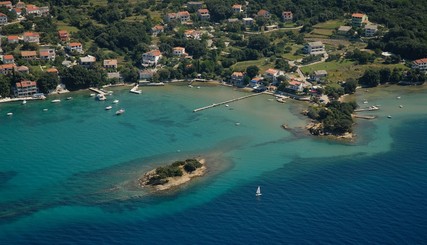 Experience the lifestyle of Robinson Crusoe for 1 day: go to the islets of Maman, Sridnjak or Šailovac and enjoy the pristine nature
Visit the Benedictine Abbey of St Peter in Draga, the oldest one on the island
Try one of the many water sports
Thanks to its long maritime tradition, Supetarska Draga is a favourite sailing destination. With a little bit of luck, your visit will coincide with some of the gourmet events or sporting or cultural and entertainment programmes that we strongly recommend seeing.
Loading map, please stand by!
Ouch. There are no results for the selected category, period and/or location. Try another combination!