Banjol
The Banjol village is best known for its sand beaches in Padova I, II, and III coves. The village has a coastal promenade that leads from Bajol to Rab and that is also perfect for recreation and for buying local products. There are also numerous restaurants where you can try local delicacies.
WHY VISIT BANJOL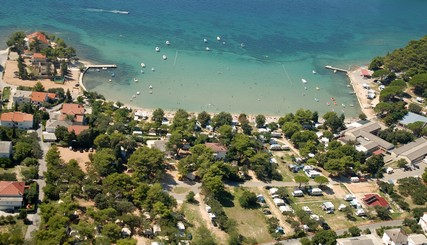 Swim and relax on enchanting sand beaches
Have a coffee in one of the cafes on the promenade with a sea view
Try local wines and meals at the restaurants next to the sea
Celebrate with the locals Šištovica or the feast of St Lucia on 5 August
Venture on one of the many sport activities
Discover the harmony of the crystal-clear sea and sand beaches in Banjol and find out why it is a must-see destination on the island of Rab.
Loading map, please stand by!
Ouch. There are no results for the selected category, period and/or location. Try another combination!