Kampor
In the arms of the Dundo Forest Reserve on the Kalifront peninsula lies the Kampor village - the best-preserved fishing village on the island of Rab. In this oasis of active vacation, you can enjoy beautiful beaches, promenades, and cycling tracks.
WHY VISIT KAMPOR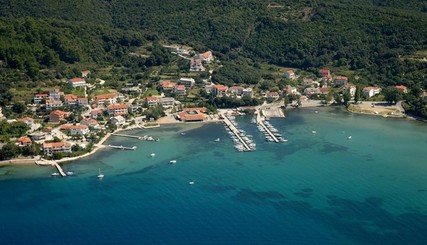 Visit the Franciscan monastery of St Euphemia, take a peek into the ethnographic museum and the old library
Explore the Kalifront peninsula, its bays, and its interesting karst relief
Do not miss the fishermen's nights, folklore evenings, and other local festivities
Try diving or sailing on the waves around the Kampor village
Try local specialties at one of the restaurants
Surrounded by terraced vineyards and olive groves, Kampor will attract you with its gourmet offer based on fresh fish and local wines. Reading fans will be delighted by the fact that the village has one of the oldest libraries of this part of the Adriatic coast with a collection of Croatian literature.
Loading map, please stand by!
Ouch. There are no results for the selected category, period and/or location. Try another combination!