Lokrum
This protected nature park is the perfect destination from taking a break from the hustle and bustle of everyday life. The documented history of this island dates back to the 12th century, when a Benedictine monastery was built on it. Today, the island is famous for its exceptional historical heritage, attractive tourist offer and natural beauties. Choose Lokrum as your favourite holiday destination for its history, olive groves, parks, gardens and tranquil atmosphere.
Why visit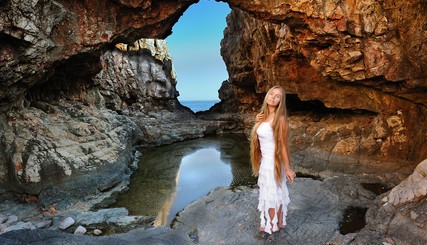 Visit the Dead Sea – a small lake that is perfect for children and non-swimmers
Take a peek inside the Forester's House
Enjoy the captivating view from Fort Royal, a former French fort
Walk the stone path to the summer residence of Maximilian of Habsburg
Try to count all the types of flowers in the Cloister Garden
Stand next to Charlotte's Well and discover the exotic plant life of this region
Look for the protected Hermann's tortoise in the bushes around the monastery
The island of Lokrum is located about 600 m southeast of Dubrovnik and is much loved by both the local population and tourists. With an area of about 72 acres, it is one of the smallest islands on the southern part of the Croatian coast.
Loading map, please stand by!
Ouch. There are no results for the selected category, period and/or location. Try another combination!