Barbat
Barbat is the first place you will see on the Rab island when you get off the ferry. It is surrounded by little pebble beaches and fishing boats that supply the local restaurants with fresh fish. Barbat is also a favourite destination of sailing enthusiasts.
WHY VISIT BARBAT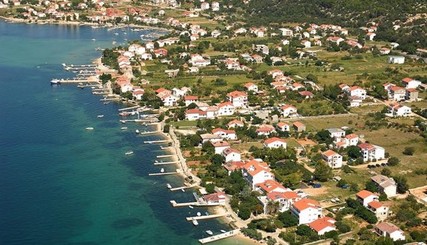 Those who prefer nightlife will enjoy the Santos beach club near the beach Pudarica
The settlement Barbat on the island of Rab is well-known for its fishing tradition, rich fields of olive trees and grapevines. Fall in love with its pebble beaches and the abundance of great food!
Loading map, please stand by!
Ouch. There are no results for the selected category, period and/or location. Try another combination!