Elaphiti islands
The Elaphiti or Deer (from ˝elaphos˝, the Ancient Greek word for ˝deer˝) Islands encompass an archipelago of thirteen islands. Although only three of them are inhabited – Lopud, Koločep and Šipan – the entire archipelago represents an exceptionally important part of Dubrovnik's tourist offer. The islands were first mentioned in Plinius the Elder's work Naturalis Historia from the 1st century, which proves that their magnificent landscapes have been attracting numerous visitors for a very long time. Thus, if you're dreaming of sandy beaches, olive groves, vast pine forests and total peace and quiet, the Elaphiti Islands are just right for you!
Why visit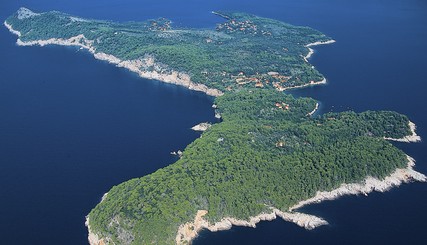 Enjoy walking by Lopud Bay towards the Franciscan monastery
Visit Benešin Cape or the Gjorgic-Mayneri park from the 19th century
Enjoy some fishing on the island of Koločep, a picturesque fishing location
Visit Suđurađe on the island of Šipan to take a peek inside the villa of the Skočibuha family from the 16th century
Relax on Šunj beach on Lopud with your family or friends
Take a look inside the Church of the Holy Spirit on the island of Šipan
Cycle through villages to reach the beach in Donje Čelo on the island of Koločep
The area of the entire Elaphiti aquatorium is about 90km², out of which the total land area of the islands covers 30 km². You can reach the Elaphiti Islands by boat from Gruž port, the naval and passenger port of the city of Dubrovnik, where rides are available to all of the islands up to several times a day. In summer, discover all the treasures of the residential and fortification buildings on these islands, which represent unique examples of ancient architecture.
Loading map, please stand by!
Ouch. There are no results for the selected category, period and/or location. Try another combination!