Mauterndorf
Mauterndorf is a rural town in the heart of the Salzburg region of Lungau, which was named a UNESCO Biosphere Reserve. It was once an important trading hub positioned on the route for transporting goods between Salzburg and Italy, but now Mauterndorf is mostly famous for its eponymous castle. Knight workshops and exhibitions are held at the castle, which is enveloped by a wonderfully conceived trail with a drawbridge that never ceases to put a smile on the children's faces.
WHY MAUTERNDORF?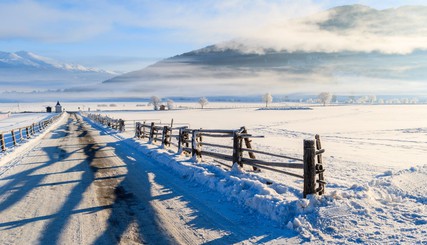 Immerse yourself in the distant world of the Middle Ages at the intriguing Mauterndorf Castle, the summer residence of the prince-archbishops of Salzburg: climb the tower, don traditional costumes, take a photo of yourself on the throne and then walk through the garden like a true aristocrat.
Take your children on a pirate adventure or rafting on the Mura River (available from June to September).
Discover idyllic trails that lead to the Grosseck and Speiereck mountain peaks, which are perfect for hiking and mountain biking.
Insider's tip: Due to minimal light pollution, Mauterndorf is adorned by a spectacular and rarely seen star-studded sky, so we invite you to an unforgettable stargazing experience!
Loading map, please stand by!
Ouch. There are no results for the selected category, period and/or location. Try another combination!