Dubrovnik
Although the history of Dubrovnik reaches deep back into time, this city is best known for its period of autonomy between 1358 and 1808, during which it existed as an independent state under the name of Republic of Ragusa. The city's walls and the city itself are both frequently mentioned by tourists, magazines and historians from all over the world, and it is often included on lists of the most beautiful monument cities that one must visit at least once in a lifetime. So, head for Dubrovnik today and experience your own Dubrovnik adventure!
Why visit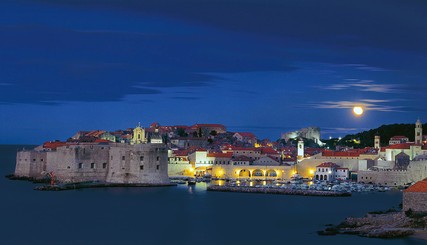 Sit in an armchair in Marin Držić's home and discover history
Take a peek inside Fort Minčeta within the city walls
Take a walk from the Church of Holy Salvation to the Tower of St Luke
Visit the cultural and historical museum Knežev Dvor in Stari Grad (the Old Town)
Take a look inside Fort Lovrijenac, located outside the city walls
Discover the secrets of the neighbourhood of Lazareti, a historical caravan junction
Visit Dubrovnik Cathedral to admire its valuable collection of paintings and relics
Regardless of whether you happen to prefer adventure, recreation, nature or historical monuments, Dubrovnik is bound to delight you with all its beauties. This historical city is a haven of tranquillity and adventure all year round and is perfect both for those looking to relax and those in search of new experiences. While strolling through the streets of Dubrovnik, discover the many legends, stories and secrets from its rich cultural heritage. Stop beside Orlando's Column, the symbol of Dubrovnik's freedom, and learn the basics of trading and haggling from the locals on Stradun. Wander through the streets, listen to the troubadours and learn how and why the city emerged from the fall of Ancient Greece. Dubrovnik has been proclaimed the fourth most beautiful city in Europe, and is also one of the safest travel destinations in the world. It is a great destination both for adventurers and for families.
Loading map, please stand by!
Ouch. There are no results for the selected category, period and/or location. Try another combination!