Punat
The town of Punat dates back to prehistoric times, back to the Illyrians, Romans and Greeks. Legend has it that Punat was a village of fishing, shipbuilding and history, and today it is known as one of the most important nautical centres in Croatia and a centre of olive growing on the island. Head towards Punat and surprise your taste buds with the flavours of autochthonous olives from Punat!
Why visit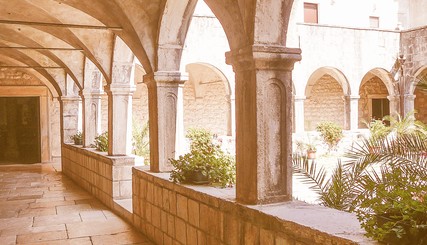 Take a "barkajola" (boat) ride to the island of Košljun that is located in the town's bay
Take a look inside the library of the Franciscan monastery, which boasts a collection of 300,000 books
Visit the Church of St Dunat from the 9th century
Stand beside the foundations of the Church of St Peter from the 6th century
Taste autochthonous varieties of olive oil
Set sail from Marina Punat, which has been awarded with a Blue Flag
Take a peek inside the renovated Chapel of St George from the 13th century
Punat is a town that is located on the east coast of the 3-kilometre-long and 2-kilometre-wide Puntarska Draga bay and is considered one of the younger towns on the island. It borders Vrbnik municipality on the north and Baška municipality on the east. It is located about 32 km away from Rijeka Airport, 55 km away from the city of Rijeka and 13 km away from the city of Krk. The highest mountain on the island of Krk is located above it, with the highest peaks of Veli Vrh and Obzov. The shade of Punat's olive and fig trees, its rich cultural heritage, abundance of sunshine, Mediterranean cuisine, highly-regarded olive oil and clear blue sea merge to create a fusion that few can resist.
Loading map, please stand by!
Ouch. There are no results for the selected category, period and/or location. Try another combination!